We've helped over
3500 brands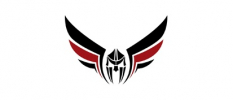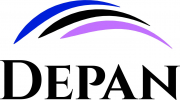 Select where you want to protect your mark
The trademark will be valid for the selected region.
United Kingdom
Trademark - United Kingdom
Total £590
Special price £559
Price includes:
service £389

administrative fee £170
Get started
European Union
Trademark - European Union
Total £1,190
Special price £1,160
Price includes:
service £432

administrative fee EUR 850 (~ £728)
Get started
+ another 5 regions
Show all
Prices exclude VAT
Our customers' experience
Trademarking is a breeze with us! We provide trademark registration services to the United Kingdom, European Union and more locations.
Glad to have my (R)
Edward P. ( 2018)
5 / 5
Well done guys.
Henry B. ( 2019)
5 / 5
Absolutely delighted! If you are in need of professionals who will help you with everything, you've come to the right place! They will inform you throughout the whole registration process in a quick and clear fashion. I'd recommend their services to everyone.
Thomas B. ( 2021)
5 / 5
The trademark registration was fast and smooth. I can honestly recommend Patentoid to other customers.
Edward O. ( 2021)
5 / 5
Friendly and open communication
Philip M. ( 2021)
5 / 5
I like services that can make relatively complicated things as easy as filling out a simple form. Patentoid is one of them. You can spend hours studying up on trademarks and trying to apply for one yourself or debate them with attorneys.
Peter G. ( 2021)
5 / 5
Absolutely amazing cooperation, recommended to everyone.
Peter S. ( 2021)
5 / 5
Awesome user interface. Fast response. Great communication.
Joshua C. ( 2021)
5 / 5
They took care of everything perfectly.
Stanley D. ( 2015)
5 / 5
Thanks to Patentoid, we have had our software protected from the very beginning. Fast and simple. Highly recommended.
Friendly team, can help and steps in when issues arise. We Thank to Patentoid securing our Trademark.
Alfie C. ( 2021)
5 / 5
Perfect service. Even laymen will be able to understand everything.
James P. ( 2021)
5 / 5
All I had to do was fill out the order form and they took care of the rest - it was simple, online, and worry-free. All of my questions were answered promptly and thoroughly.
Martin S. ( 2021)
5 / 5
We were worried someone would take our slogan. With Patentoid, we were able to register it quickly and easily..
Ralph C. ( 2021)
5 / 5
I wanted to have my brand protected because I have been building it for several years, so I used patentoid. Highly recommended.
Evelyn B. ( 2021)
5 / 5
I am really glad there is a company that can make the registration process easier! I think it's a great investment. It will save you a lot of time and running around.
Adam A. ( 2018)
5 / 5
Everything up to par. Would recommend.
Daniel S. ( 2021)
5 / 5
Fast, simple, clear.
Thomas L. ( 2016)
5 / 5
It is only thanks to this service that we finally have our long-awaited ®. Everything was explained to us and we were recommended the best option for us. Apart from a couple of emails and signing a power of attorney, everything was done by Patentoid. It didn't take up any of our time. We can truly recommend their services!
Good service. I can recommend.
Daniel F. ( 2018)
5 / 5
Patentoid offers the kind of service I was looking for. After placing an order, all me and the employees of the company had to do was consult the individual stages of the trademark registration process. We were regularly informed about the progress made. Everything was just perfect. Thank you.
Daniel D. ( 2021)
5 / 5
Working with Patentoid was great. It all went smoothly, and the communication was great. Thanks
Martin C. ( 2021)
5 / 5
What I appreciate most about Patentoid is their communication and genuine interest in the customer. I was also pleased by how fast they processed my order and by the regular updates on my order status.
Benjamin C. ( 2018)
5 / 5
I submitted all the supporting documents and paid the agreed-upon fee. You are informed of all the steps beforehand and when the deadlines are up, your trademark is easily registered. A big thanks to the whole team.
Daniel B. ( 2017)
5 / 5
I am truly satisfied with the service. :-) I filled out the order form, sent a couple of emails, and that was it. As a customer, I can say it was perfect - everything went smoothly, and I didn't have to worry about anything. Thank you once again, have a beautiful day and many satisfied customers :-)
Laurence B. ( 2021)
5 / 5
I wanted to register a trademark for my company, but I was horrified by all the paperwork I would have to do. I placed an order on Patentoid and they took care of everything. I admire people who can handle bureaucratic mud on a professional level.
Fast and flexible experts. Can recommend.
Why register with Patentoid
Registering a trademark with us is easy. We're not only experienced but have thousands of satisfied clients to show for it.
We're the first specialised portal for trademark registration
We collaborate with leaders in the field
All fees
are included
We provide guidance and consultations
Simple 
online guide
You can monitor the trademark order online
How does the registration process work?
The entire process is handled by our verified specialists, allowing you to sit back and follow the process online.
2
We will take care of the research
We will verify the provided information
We will prepare the registration application
We will submit your application to the Industrial Property Office once you have approved it
3
After approval by the IPO, you will receive the trademark certificate
(Approval takes about 6 months, but a successful trademark is valid from the date of submission)
Frequently asked questions
Are you looking for important information about trademarks?
You can find all the answers in our help section.
E-book: Everything You Need to Know About Trademarks
Want to learn more about trademarks as a whole? We have prepared a FREE downloadable e-book that will tell you what a trademark is, what types of trademarks there are, what purposes they serve and how to use them.
5 / 5