Well Known Trademrk Disputes in History
29.06.2022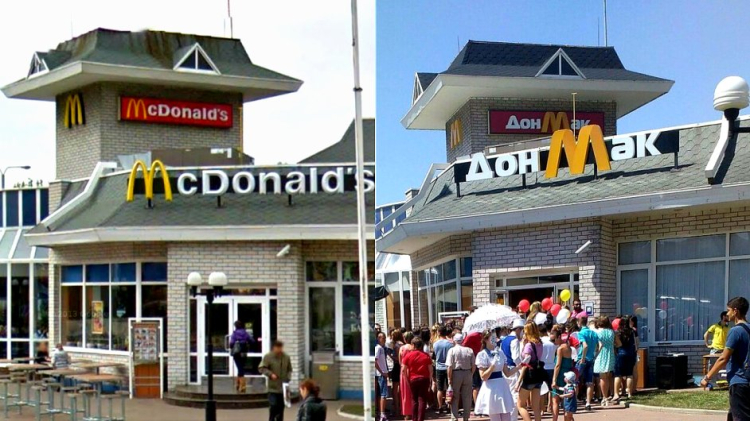 Considering the costs and other implications, it's quite obvious no one likes to be involved in a trademark dispute. Most trademark disputes are caused by one party infringing on another party's trademark. Trademark infringement has recently become likened to pocket picking as small business owners are over desirous to achieve fame and money in no time and thus some of them choose to ride upon the already established goodwill of market players rather than building their own. Hence, the trademark war which is as a result of infringement.
McDonald's and DonMak
During Russia's invasion of Eastern Ukraine in 2014, McDonald's closed all its restaurants in rebel-controlled areas, leading to Western sanctions. Eventually, the abandoned restaurants in Donetsk were taken over a few years later. The new owners of the restaurants decided to retain a significant portion of the famous McDonald's mark, but included a local linguistic twist which evolved to the DonMak brand.
Quite recently, McDonald's has revealed through its attorneys that it has been considering its legal options against 'Mc,' another restaurant outlet in Luhansk, after the American fast food brand closed there in 2014. Not only did the owners of DonMak restaurant use the same know-how as McDonald's, they also adopted the colours and even the typical logo forming the letter M with two arches. Due to this, there's a likelihood that the owners of DonMak may face a similar fate as the owners of "Mc".
Facebook and China
Facebook won a Chinese trademark court case against a company that registered the brand name "face book" in 2011.
The issue Facebook had was that it's platforms were blocked within Chinese territory. However, the courts ruled in Facebook's favour as it held that the food company should not have been allowed to register the "face book" brand name and would benefit from Facebook's reputation if it was permitted to use the "face book" brand.
McDonald's for the second time - this time victorious
McDonald's has gotten into quite a number of trademark disputes in the past. This time, the quarrel was with a Singaporean company called Future Enterprises, which wanted to register the name MACCOFFEE in the European Union as a trademark for food and beverages. The European Intellectual Property Office rejected the application, after which Future Enterprises went to court. However, the court ruled in favour of McDonald's that it has the exclusive right to use the terms "Mc" or "Mac" in food and beverage names. According to the court, the Singaporean company would benefit from McDonald's reputation by registering the trademark.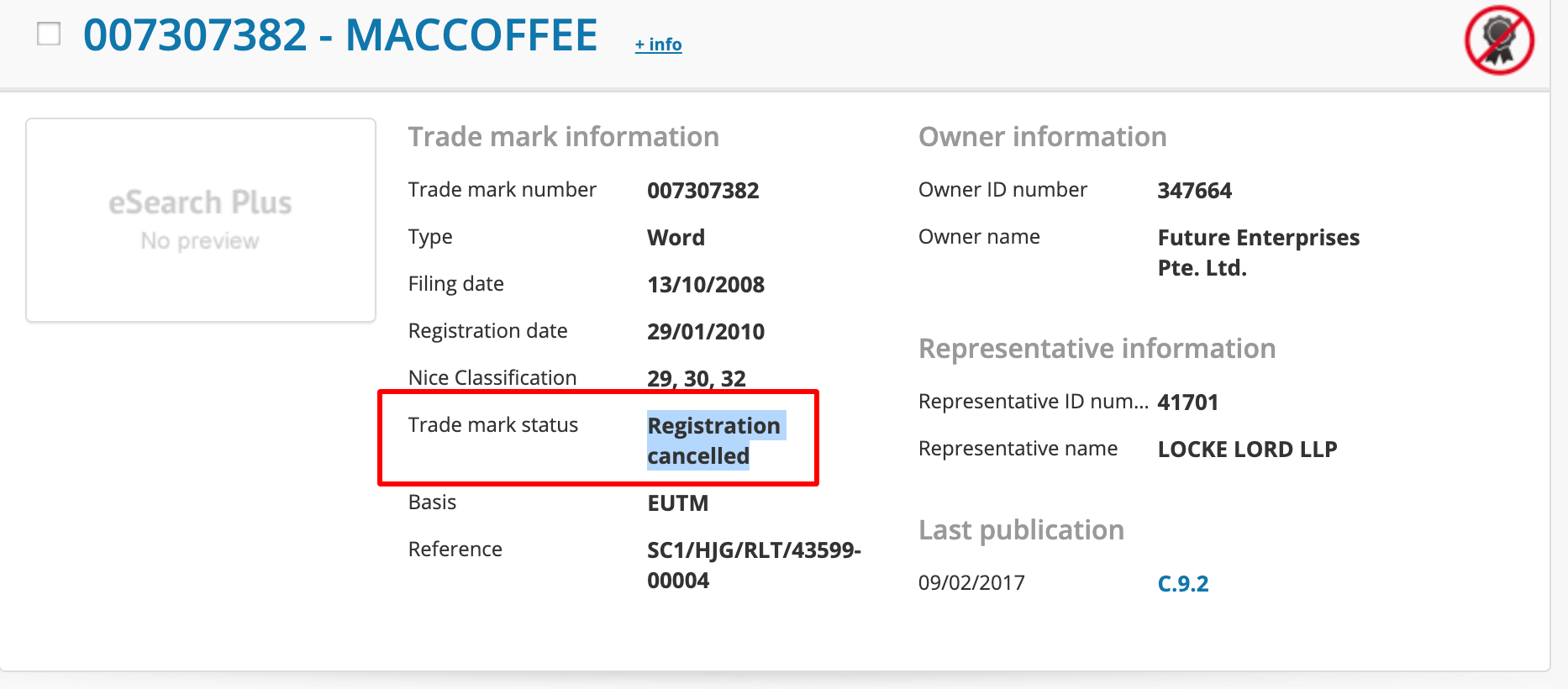 The takeaway from these trademark disputes is the importance of conducting thorough trademark searches and registering your mark when starting your business. It is also very important to register your trademark using a professional service to avoid errors and delays in your trademark application.
Feel free to contact us today to get your trademark process started. We'll be happy to assist you!